Claire Anna Baker makes large-scale paintings from observations that present as abstractions. She turns gesture on its head; as opposed to quick or improvisational executed marks, hers are meditated, structured, and slow.
Baker translates experience of the landscape into an assemblage-like installation in her studio, referred to as her "source." She observes and draws from the source over time, from which she finds the compositional, spatial, and light structures for the paintings. Most recently, Baker's source has shifted to direct experiences in the natural world.
Claire Anna Baker (b. 1983, Berkeley, CA) received her MFA from the University of California, Los Angeles in 2008 and her BA from Brown University in 2005. In 2017, her monumental painting Congruence Is was acquired by the Rose Art Museum's Sam Hunter Emerging Artists Fund Acquisition Committee. She lives and works in Los Angeles.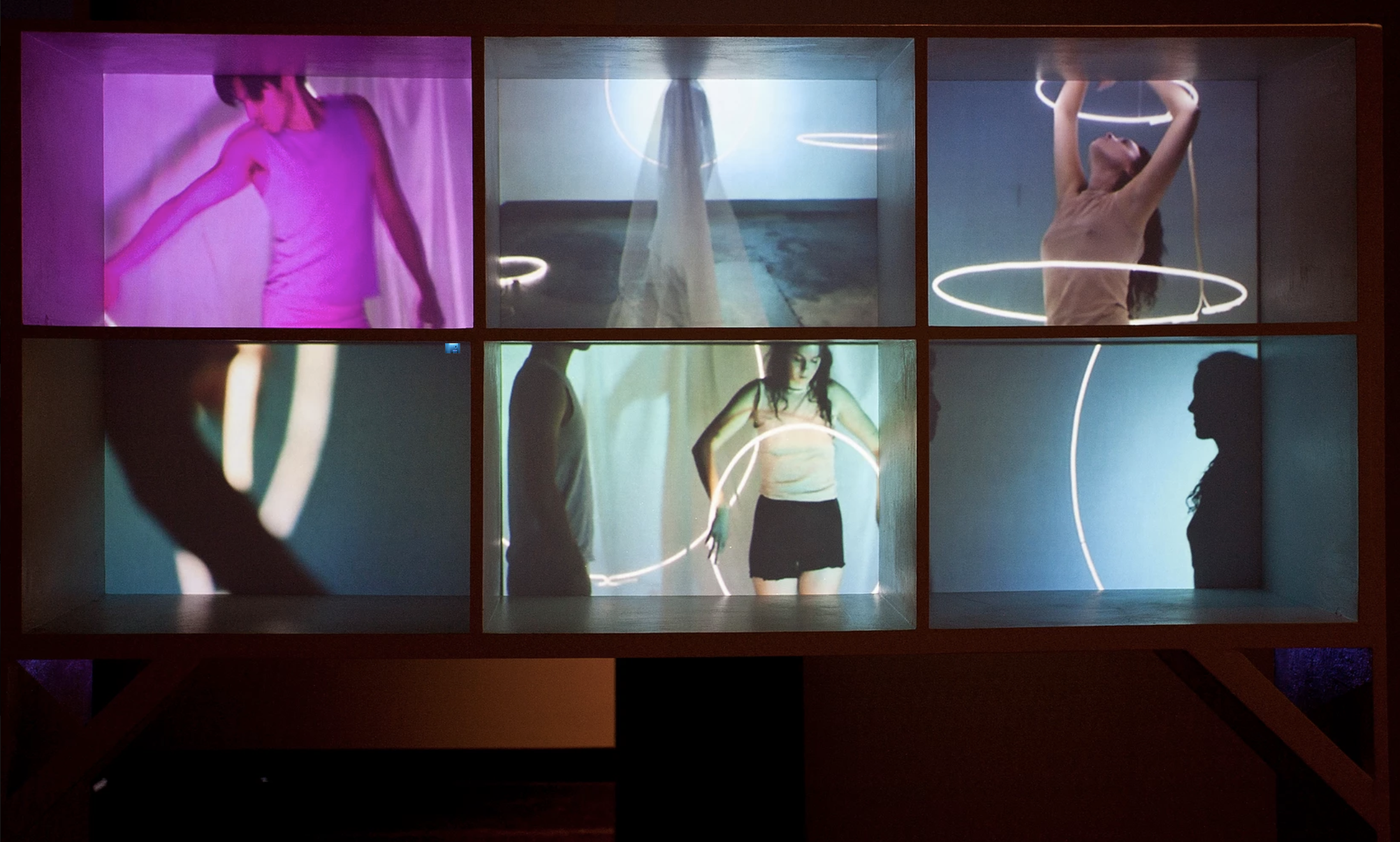 Lily Reeves is originally from Birmingham, AL. She received her BFA from Alfred University and her Masters Degree from Arizona State University.
Growing up in the deep South has forever contoured Reeves' practice with notions of magical realism and southern gothicism, rooted in the uncanny and the supernatural. Originally from Birmingham, AL, her interests grew from a childhood steeped in evangelism and strange superstitions, and her aesthetic formed from apprenticing with folk and outsider artists at a young age. These bizarre systems of belief have continued to intrigue her to this day, and have become a foundation for her sculptures, installations and performances.
Reeves' practice explores the necessity and usefulness of mystical experience in modernity and aims to reinstate our reality as a potentially magic and wonderful place, contradictory to the disenchantment of contemporary life. Through a lens of comparative religion and studies in folklore, occultism, consciousness, pedagogy, and ritual, she works to invoke transformative experiences through audience participation-performance and relational installations. Using the theater of religion, art, and performance, Reeves' sculptures speak to the importance of collective experience and fellowship while simultaneously encouraging a space for individual pathways to emotional well-being, self-awareness, vitality, and resilience.